Temporary Water Supply
When is a temporary water supply required?
We deploy temporary water supplies to a clients site when either;
there is no existing mains water supply
the mains water supply is interrupted in some way, such as a mains failure or contamination incident
the private water supply (borehole /spring etc) is interrupted or contaminated in some way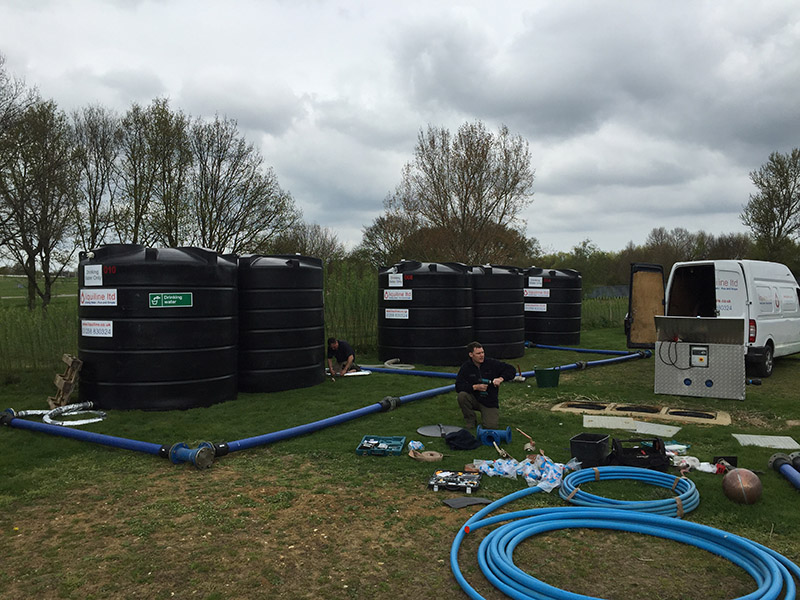 What does a temporary water supply consist of?
Our temporary water supply services can be supplied in various forms, depending on the clients specific requirements, the temporary water supply will comprise of one or a combination of the following;
Drinking water tanker
Water bowser
Temporary bulk water storage tank and pump
Water Standpipe
Temporary water supply network design and build
Drinking water testing
Ongoing water quality management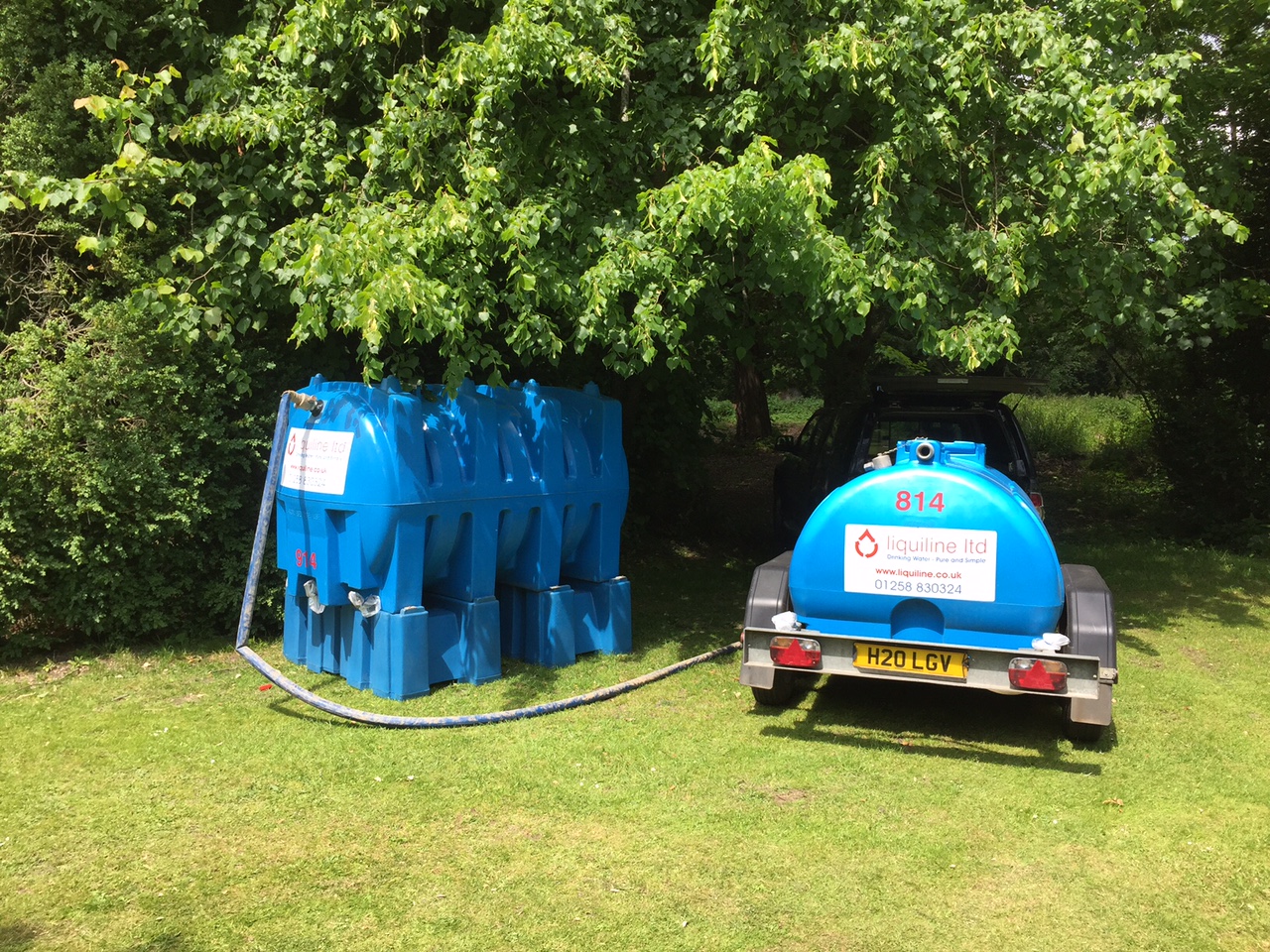 A property may only need a boost to its existing water supply. This may only require a water tanker or water to be deployed in order to pump quality assured water direct into the clients onsite water storage.
If a client has suffered an interruption to their existing mains supply and does not have any water facility, Liquiline can deliver a temporary water storage tank, which along with an on demand water pump will deliver the temporary water storage supply into the building. Our water tanker or water bowser will then make regular deliveries into the tank.
We can deliver any volume of quality assured, temporary water supplies using our fleet of dedicated drinking water tankers and water bowsers. When your permanent water supply is returned, our temporary water supply solutions are quick to remove from any site.
Temporary Water Supply Quality
All temporary water supply installations are undertaken by EUSR trained site plumbers who assure the safe connection of our temporary water systems.
With regards to quality, the provision of a temporary supply system differs little from that of installing a permanent mains water supply. Both systems have to be to be installed in line the Water Supply (Water Quality) and Private Water Supply Regulations (with the temporary water supplies subject to BS8551).
If you need a temporary water supply, please do not hesitate to contact us on 0800 1448215, or email office@liquiline.co.uk