Liquiline - a family run business with a national reach!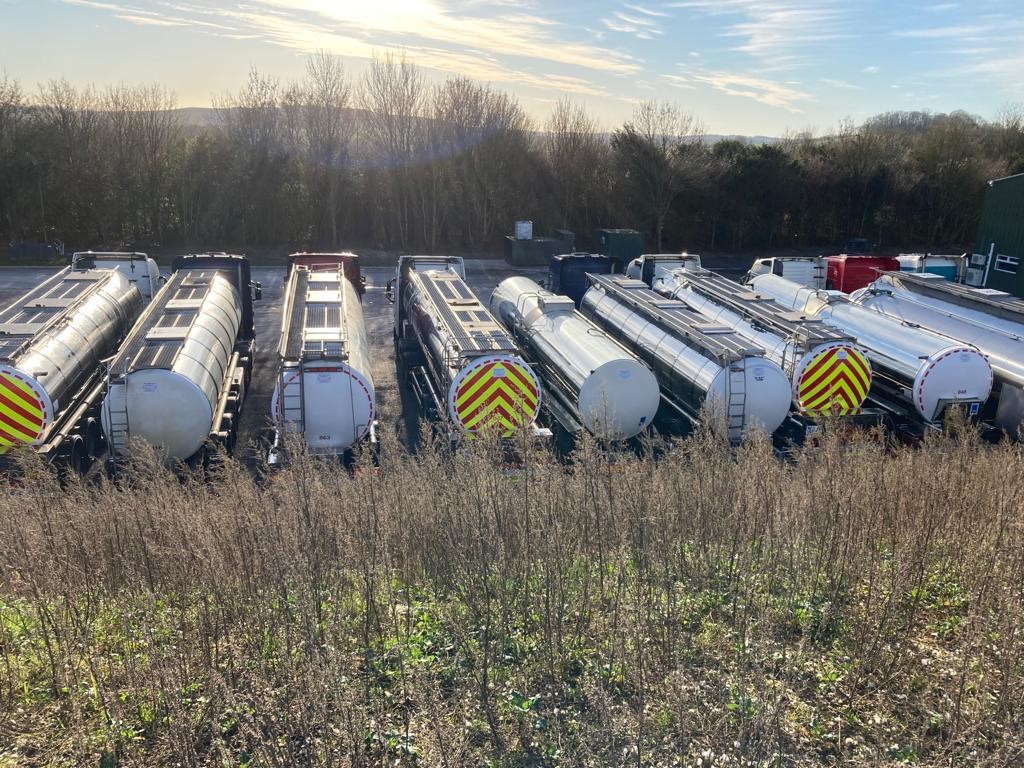 Liquiline is a Dorset based company, with regional operating centres in Wiltshire, Lincolnshire and London. We have three areas to our business; the provision of temporary water supplies, road tanker hire and equipment sales.
Water supply services are provided across the UK and Europe where a quality assured supply of water is needed, but not available. Festivals, sporting events and the construction industry accounts for the majority of our work, however our client base is very diverse, with each sector having individual requirements, and regulations to adhere to.
Our road tanker hire fleet comprises of dedicated drinking water tankers, milk reload tankers and general purpose food grade tankers. All of which are available on short to long term hire arrangements.
The equipment sales part of the business started as an outlet for our own equipment, with tankers, tanks and pumps being sold as our stock was upgraded. However, the success of the operation now sees us acting as a distributor for various products related to our core business activities.
Meet the Liquiline Team!

Bill Wootten - MD
(07884 614234)
Bill has worked in the event sector for 20 years, specialising in water infrastructure for the past 8 years. Bill brings a large network and extensive experience to Liquiline and looks forward to growing on the existing reputation for quality...
FIND OUT MORE ABOUT BILL
Kieran Gerred
(07776 658129)
Kieran has worked in the water industry for over 10years, in that time he has gained an enviable reputation for being well organised and efficient manager capable of managing multiple projects. Kieran leads a team of 5 full time water engineers who all hold EUSR qualifications...
FIND OUT MORE KIERAN
Lauren Goodman
(0800 1448215)
Lauren is an accomplished Account Executive with Liquiline. Lauren's role is to liaise with our customers to ensure that all projects are delivered to a high standard, demonstrating excellent levels of efficiency, aptitude and knowledge of the industry...
FIND OUT MORE ABOUT LAUREN
Ollie Smith
(07903796114)
Ollie has worked across all areas of our business which gives him a great base to head up our key account team. His attention to detail is a key attribute and his knowledge of the water industry is unrivalled...
FIND OUT MORE ABOUT OLLIE
Jane Talbot
(07903796114)
Jane oversees the running of our business; producing business plans and setting budgets for each of our divisions. She is responsible for managing Liquiline's financial strategy, driving growth and overseeing all finance and accounting functions, ensuring...
FIND OUT MORE ABOUT JANE
Camilla Ellison
(0800 1448215)
Camilla works alongside Jane in an accounts capacity, but also handles much of the administration work required at Liquiline. Camilla ensures that the business is operationally functional and efficient in its dealings with a larger customer base...
FIND OUT MORE CAMILLA
View some of our latest projects!
Diversity of market sector and transport requirements is the nature of our business. We can transport liquids in most forms, with our main focus on the transport, and storage of water. Our diversity is represented in our case studies, and working with some of the largest names across various industry sectors, all with unique requirements provides an interesting insight into the Liquiline business model.
Please feel free to click below and find out more...
Women V Cancer - Ride the Night 2016 Congratulations to the organisers and participants of Ride the Night 2016, which…

MORE

The Deloitte Ride Across Britain is an annual cycling event open to all, from novice to elite cyclist. The route…

MORE
A Comprehensive Service Offering Across Multiple Industry Sectors!
Liquiline are one of the UK's leading suppliers of water, and working across many business sectors, including Festivals & Events, Construction, Utilities and other areas that require the need for specialist water supply.
We also focus on the hire or sale of equipment for our clients and across the logistics and transport industry.
SERVICE OVERVIEW!
EQUIPMENT HIRE
EQUIPMENT FOR SALE