Tankers for Sale
Our fleet of both potable water and food grade road tankers is continually being renewed.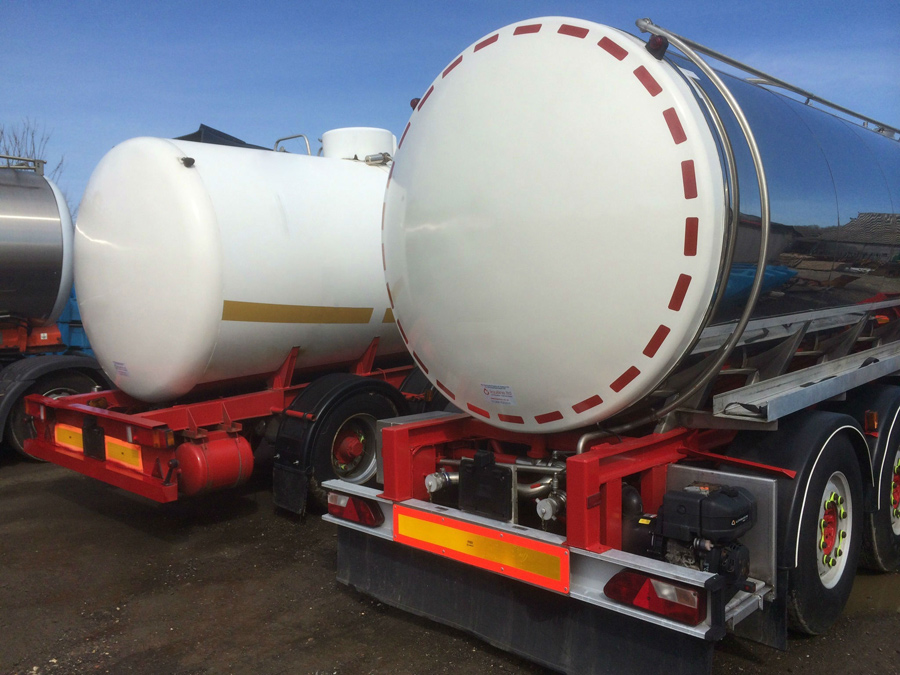 ---
Water Tankers for Sale
The potable, drinking water tankers have been dedicated to the transportation and storage of wholesome, quality assured main water. They have all been subject to our disinfection (chlorination) regime. Each unit can be chlorinated, and have a full bacteriological test and analysis report, if required prior to it's new owner taking delivery.
Food Grade Tanker - General Purpose Tankers for Sale
Our food grade tanker hire fleet provides our clients with well maintained and equipped tanker trailers for the transportation of various food products across the UK.
Many of our general purpose food tankers are complete with high capacity lobe pumps.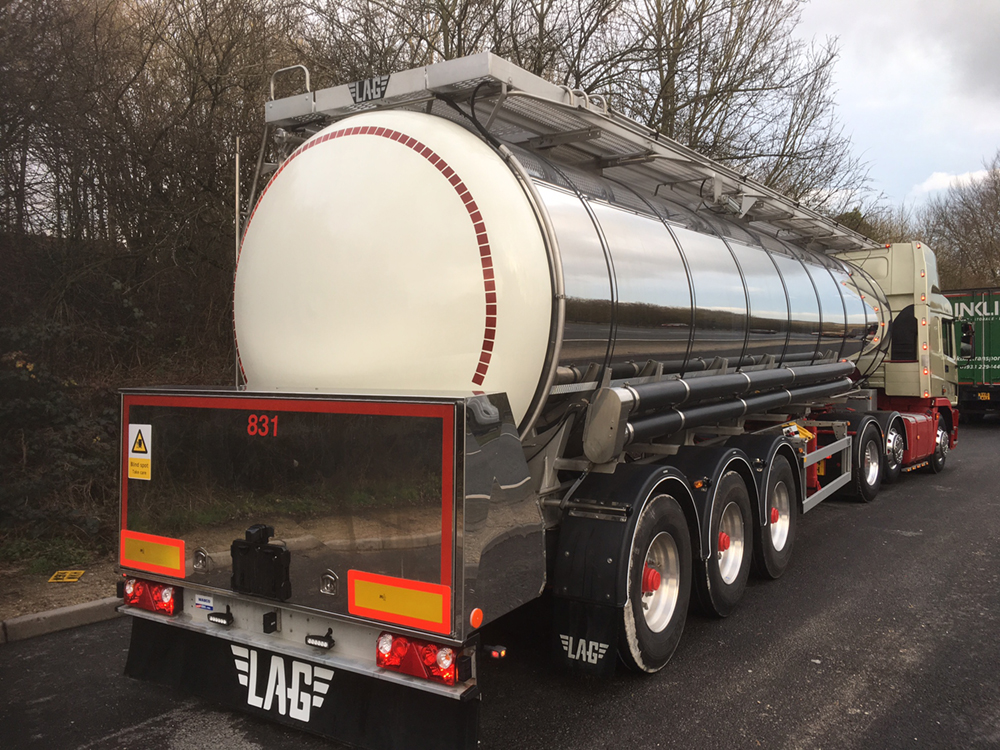 For Sale:
Various 2014 > 2017 Single Compartment LAG
32000 litre Stainless Steel Pressure Barrels
Full Catwalk with Ground Operated Handrails
3 Lids
BPW Drum Brakes
Varying MOT Dates
£POA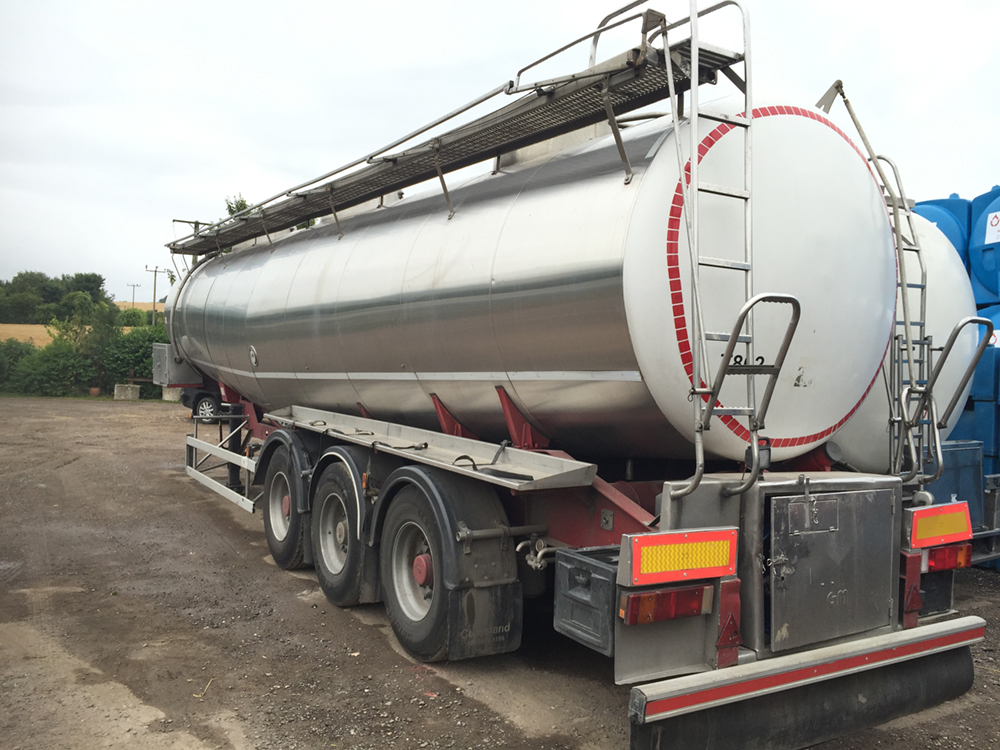 For Sale:
1996 Single Compartment Magyar
34000 litre Stainless Steel Pressure Barrel
Full Catwalk with Ground operated Handrails
3 Lids
SAF Suspension with Drum Brakes
MOT August 2017
£POA
---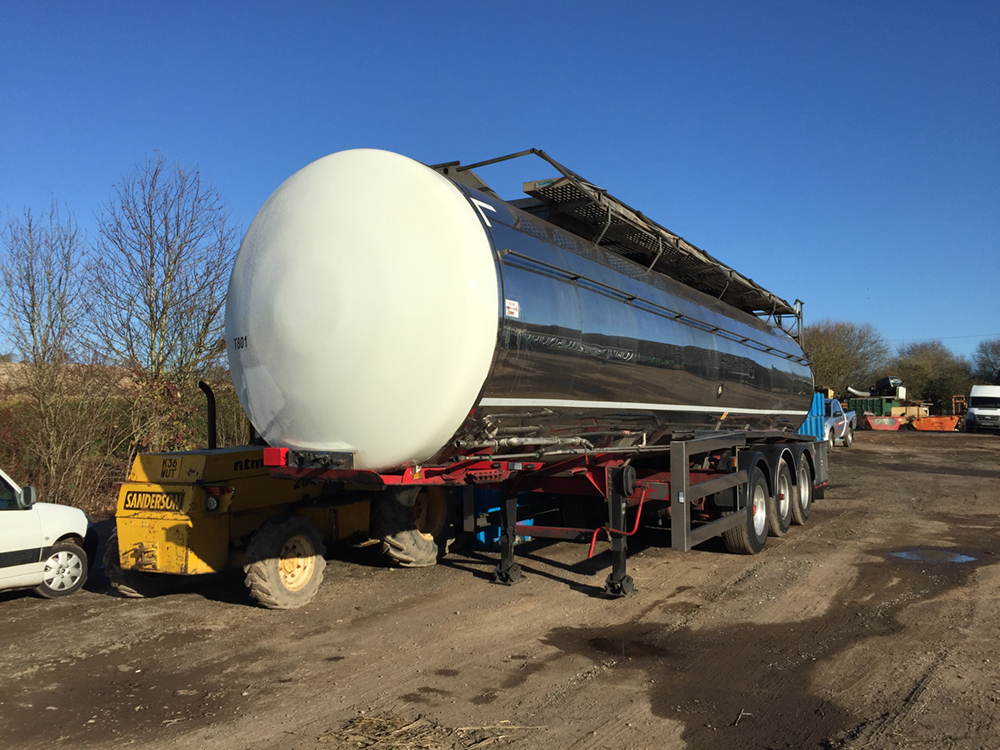 For Sale:
1998 Single Compartment Indox
32000 litre Stainless Steel
3 Lids
Stainless Steel Food pump if required
ROR axles
Ground floor operated handrails
MOT until May 2017
Fully refurbished 2015
£POA
Please bookmark this page so you can check our current stock of tankers for sale. Alternatively email us for further details of our available tankers at office@liquiline.co.uk or call Robert on 0800 1448215.